so i made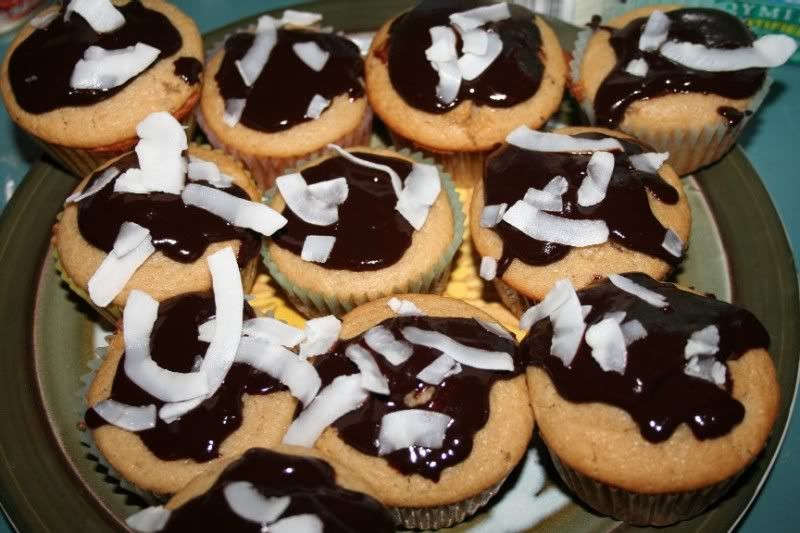 vegan apple sauce & coconut milk muffin cakes.




mmmm.
i called them cupcakes, but they were much more muffin-y
so muffin cakes it is. dark chocolate & coconut flakes on top.
i could have used a little more sugar and a little less cinnamon, but they were so moist & yummy.
comment if you'd like my recipe, i basically altered this:pumpkin coconut recipe, but i didn't use eggs, butter, nuts, white sugar, nutmeg and i substituted apple sauce for pumpkin. i've never been one to go by the book. hehe.




we've been having movie parties over at my house with sheena & eva for the past few weeks. so far we've watched, titanic, romeo & juliet, and catch me if you can. all leo movies. it's sort of like a long running joke, and we sort of love him.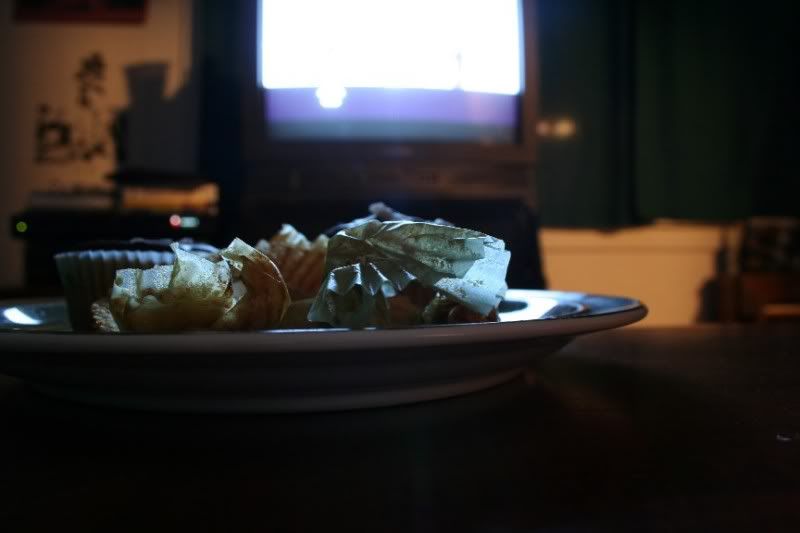 no more muffincakes.






2 days ago phill and i switched the uses of our 2 living rooms. we put our big comfy couch into our smaller, second living room, and moved all of our pratice stuff into our bigger front room, opening it up and making it so the first thing you see when you walk into our apartment isn't the television.




in the middle room, about to watch an amazing documentary, the corporation.
i suggest this movie to just about anyone.

if you look into the background of this picture you can see the left hand side of the front room, where we are now practicing...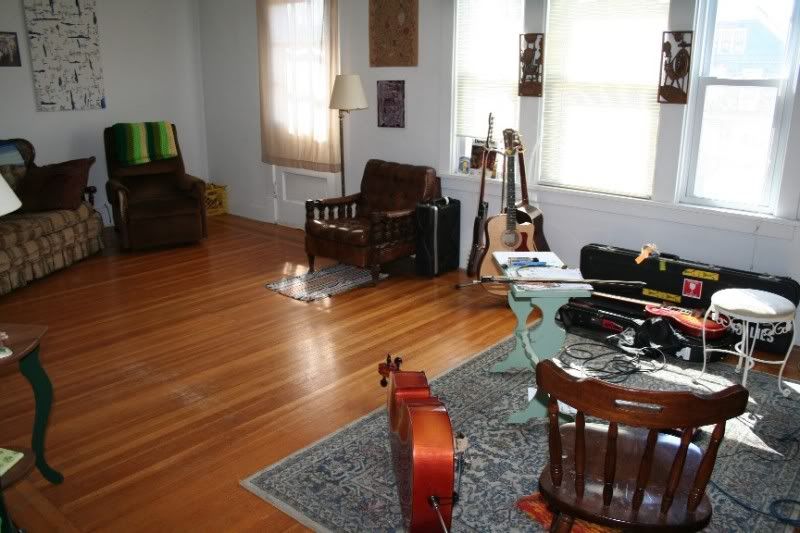 and now looks like this. it's so big! and i never fully realized it because we had a couch cutting the room in half.

and what was i eating while i watched the corporation ?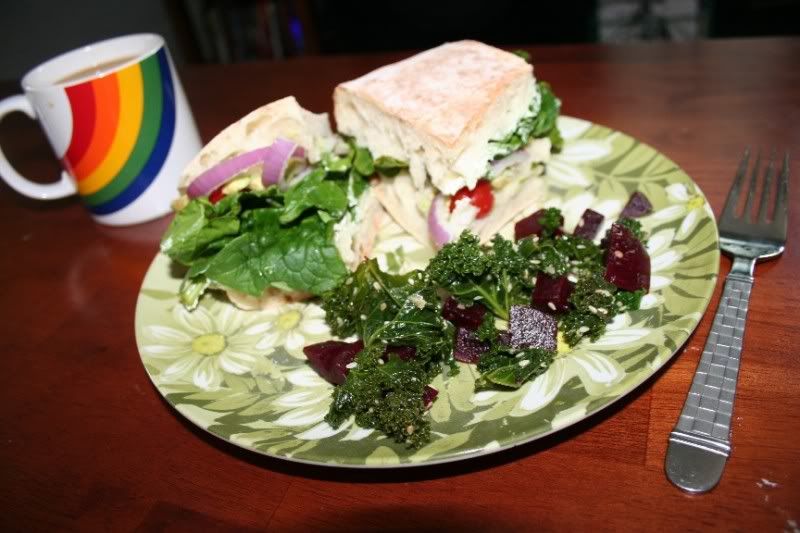 spinach, avacado, cherry tomatoes, red onion, and chive cream cheese on ciabatta bread.
seasame kale & beets on the side, which i did not prepare, but enjoyed fully from the co-op cold bar on elmwood.


<3<3<3
thanks for looking,
i'm probably going to x-post much of this onto my own journal also.
xo.